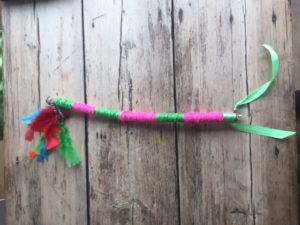 Our Founder & Director Lisa Devaney is heading back to UCL, for the third year, to present her DIY PR Workshop for
Startups and Entrepreneurs this month (February 20th) for the UCL Innovation and Enterprise programme.
Her afternoon workshop will cover all the tricks of the PR trade for getting news headlines for your startup at low cost – including exercises in writing pitch emails, and press releases (discussing when to do, or not to do one), and exploring social media opportunities. Between 30-50 participants will attend the workshop, which is open to those enrolled in UCL's Entrepreneurship Programme.
Entrepreneurship Programme Manager Oli Pinch said about the workshop:
"Lisa Devaney is an expert in PR and has worked with UCL to deliver some fantastic training in how start-ups and new ventures can make the most of their limited resources to get noticed by the right people. Any entrepreneur (or would-be entrepreneur) needs to take advantage of this opportunity and sign up to this workshop!"
Adding a bit of fun to the workshop and ice breaking exercises, Devaney has brought along funny hats in the past, and this year she's made a Native American-style "Talking Stick" to kick things off and get participants joining in discussions.
Find out more about UCL Innovation and Enterprise here: