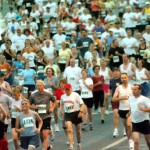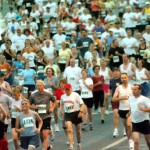 In America, a friend of Lisa Devaney is seeking fundraising help for The Leukemia & Lymphoma Society (LLS). She's suffering from a form of blood cancer, and it is not putting her off from participating in her 7th and final marathon, at the age of 65!
She needs your help to raise money and support her in this final run. How can you help? Donate to the LLS here:
http://pages.teamintraining.org/il/chicago11/mchampigh4
You can also help by posting the call for fundraising to your Facebook or Twitter account. Please post the request and link to the donation site.
Fortunately, this friend is getting her disease under control with chemotherapy, but for many who suffer from excess platelet production or Essential Thrombocythemia, there is no cure.
Each donation helps accelerate finding a cure for leukemia, lymphoma and myeloma. Nearly 958,000 Americans are battling these blood cancers. Lisa's friend is hoping that by participating in the Team In Training fundraising effort, it will bring thousands of people hope and support.
-Lisa Devaney