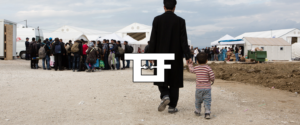 For years now, the team with Hai Media Group have been watching the news reports about the refugee crisis – and with the headlines, tears result. But what can be done?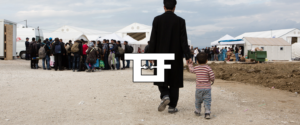 With millions (more than 65 million globally according to the UNHCR) fleeing their homelands to try and stay alive and to make a safer better life in other parts of the world – how can anybody help?
During this festive season, rather than buy gifts for our clients or send cards, we are admiring and contributing to the global effort of a group of hard working, generous members of the tech community who are trying to do their part in making a difference to the refugee community with Techfugees. This is a non-profit organization, which aims to bring creativity and innovation to the refugee community, which got its start back in 2015. Organizing conferences, workshops, hackathons and meetups around the world, all in an effort to generate tech solutions that can help refugees.
Joséphine Goube, one of the Directors of Techfugees, told us this week: "Our idea from the start has always been: refugees are human beings, that have lost it all and need to rebuild their lives: friends, family, networks. Technology, because it scales, has the power to make a difference. So let's do make it happen."
Techfugees was founded by Editor-At-Large of TechCrunch Mike Butcher, who recently was awarded an MBE, with the Queen's birthday honours list. Petra Johansson is also a Director.
For the best projects, Techfugees works to implement these in the field.
At the recent TechCrunch Disrupt Hackathon, held in London in December 2016, three new projects to aid refugees emerged:
RefuTweet aims to provide refugees on the move with the help they need by connecting with local individuals sympathetic to their cause.
ResID: When refugees are in a foreign country they often have very limited papers with text information, papers which can be easily lost or stolen. ResID helps people never lose track of who they are.
Sensei Hub provides a simple capture mobile app that photographs and records student test papers.
According to Techfugees website, As well as operational goals, such as becoming a sustainable organisation, Techfugees has defined five main focus areas of work where tech can have a significant impact. See these five areas in the infographic below.
Techfugees is even inspiring entrepreneurship among refugees. Hai Media Group especially admires this approach, for its positivity and offering of hope to millions in how they may rebuild their lives in a new community.
It is the festive season of 2016, and a time when many will give. We've donated to Techfugees and we hope you will also support this worthwhile organization. You can pledge to a crowdfunding campaign here. Or make a direct donation at the Techfugee website here.
You can also support Techfugees on social media by using the hashtag #Techfugees.
Like the Facebook Page.
Follow on Twitter.