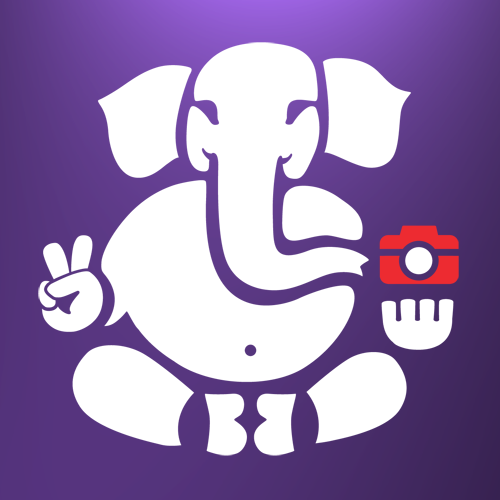 Since the rise of Instagram, photo apps have become all the rage! However, to move away from the mainstream — Trunx is definitely a relatively new photo storage app to shout about.
Hai Media Group had the opportunity to interview Trunx's Marketing VP, Sandra Ponce de Leon, here's what she had to say: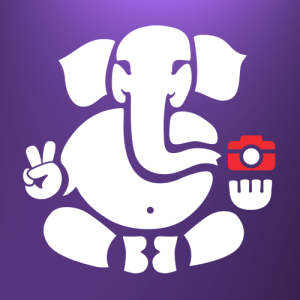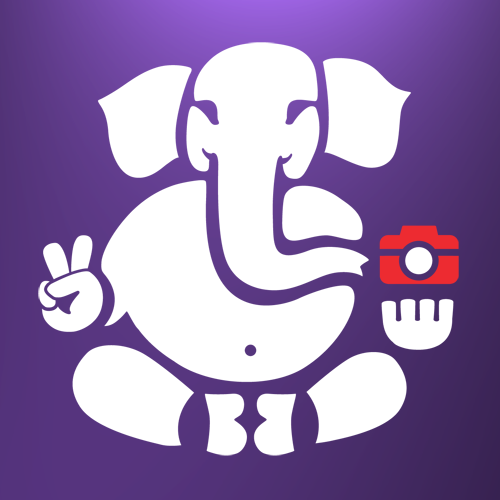 What is Trunx?
Trunx is a photo storage app that allows its users to snap, organise and store all their photos in a safe, private and secure storage vault for an unlimited amount of time.
The app works to free up storage on your smart device by uploading all of your photograph's to Trunx's secure cloud – allowing anytime, anywhere access to all your photographs and at your fingertips.  
Users no longer need to worry about their device's memory, as Trunx acts as  built-in app storage vault.
How does SharedPix work?
This feature lets users share their photos with friends and family privately.  And participants in the album are be able to view a live feed of  photographs which the Album owner has shared.
Why Trunx? Where did the inspiration behind such a creative app spring from?
Jeff Chen is really the visionary behind the company – as an experienced entrepreneur and founder, he is always looking for imaginative solutions to problems.
He realized that his visual legacy was scattered on everything from digital cameras to social networks to mobile phones to old thumb drives and decided he needed one place where he could have access to every photo he ever took in a way that was very easy to find.
Given his experience with Maxthon – the worlds 6ths largest cloud based browser – he knew the answer was in the cloud. And thus came the idea for Trunx.
If you could give an elevator pitch to a prospective Trunx user what would you say?
Trunx is your entire photo collection accessible at your fingertips. Every photo you've ever taken – on your phone, your camera, etc. – without the hassle of multiple devices or services. Forget which hard drive that photo of your daughter on her first birthday is on? No worries, Trunx has you covered.
It looks like you have a number of great features that set you apart from other apps out there. Can you tell us what the top differences are from other photo apps? And, what sets you apart from the giant Instagram?
Our mission is to be the world's largest visual memory bank. In order to fulfill on that promise, we have a commitment to our core values of trust, security, privacy, safety and ease of use which are embedded into the product itself.
We take the security of our users' memories very seriously and use encryption on both the transmission and storage of data. We also have a hybrid cloud infrastructure in place that further protects our user's precious memories.
Unlike Instagram, we focus on organization, storage and accessibility of your entire visual life.  That said, not ALL of your photos are meant for sharing – some are private and meant only for you, or just a small group.
We have SharedPix which is a collaborative photo album for just sharing with friends and family. One perfect use-case might be a girls trip among friends that all took pictures on their phones and want to share, but at the same time don't want to have those bikini pictures ending up on Facebook.
Other differences include our EchoPix feature which allows users to capture photos with sound, as well as the fact that we are offering unlimited storage until the end of September.
On average, how many users does Trunx get per month? Can you share this information with us at this time? Or, give a monthly average of downloads?
We're not disclosing numbers at the moment but we've been growing at a steady and rapid rate – we're very pleased with our progress.
Which tools did you use to help maximise Trunx's user-outreach?
We're big fans of SurveyMonkey which we use to send out surveys to our customers on a regular basis in order to find out what they love about Trunx and what kinds of features they'd like us to develop in the future. Mailchimp is our email platform, and of course we use social platforms such as Facebook, Twitter, Pinterest, Google+ and Tumblr.
We also leverage our own product using SharedPix as a way to get the word out – we've been creating shared community of photo albums at a variety of events and festivals like Macworld, SF JazzFest, Outsidelands and others.  We are also currently hosting a SharedPix contest called Share the Peace where we're asking friends of Trunx to submit their pictures with a peace sign – one of our mascot Max's favorite signs!
If you could give three top tips to an aspiring an entrepreneur with a BIG idea, what would they be?
1) Find the pain point first: what is the problem you are trying to resolve? Look at it from every angle and be meticulous in your examination. Once you have that you can verify whether these pains exist across a broader market.
2) Staying small and scrappy forces you to be creative and resourceful: it is always good to keep that mindset regardless of the funding situation – a lot can be done with a little!
3) Talk to your customers and prospective customers regularly and religiously.  Not only do they provide great insight – i.e. just because it makes sense to you, does not mean your users will get it.
The only way to find out is to conduct testing and observe. It is critical to develop a relationship with your customers early on and bring them into your product and brand conversations. This makes for a valuable and dedicated user base that feels invested in your product and team
What future plans do you have for the company?
Our plans are to continue to develop the product and grow our user base.  We have some exciting changes coming soon to Trunx that we can't wait to unveil.  As mentioned previously, our goal is be the world's biggest memory bank, and we still have a lot of work to do to be able to fulfill that promise.
How do you see Trunx achieving them?
We're committed staying in constant contact with our users and keeping them in the loop on new features we are developing as well as company direction.  Following our own advice – we're small and scrappy and need to be creative and unique to stand apart.
Can you give us a little background on your status as a startup? When were you founded? Who have you gotten investment from and how much? Please share what you choose with us on this front.
Lifetime Memori Inc, Trunx's parent brand was founded in 2013 by Jeff Chen and Jay Shen.  We are self-funded right now with no plans in the near future to take on any investments although that could change.  Right now our focus is fully on our customers and making a beautiful, useful product that people love.
By: Miamii Mansour