In the news this week here in Londontown, we have learned that the city has more multi-million-pound mansions being sold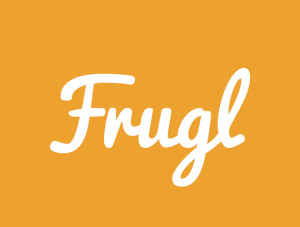 than any other city in the world, we are also hearing that our city is the most expensive place to live in the world.
So what if you are on a budget?
What if cheap eats and charity shops are more you're style than big bling shopping and dining out for hundreds of pounds? Hey, guess what? There's an app for that!
For Londoners on a budget, the app Frugl delivers on its promise to keep you informed about the best deals for entertainment in the expensive city. Download the app for free from the Apple App Store and begin to discover an affordable side to London. You'll get to pick from events and happenings that are free, and up to £10, and select from categories of comedy, poetry, film and cinema, classes and courses, meetups and networking, talks and lectures, beauty, food and drink, kids and family, live music, nightlife, shopping and more. You can also book tickets through the app, and find the location of where you are headed with maps.
Frugl has gotten a good amount of press since launch happened in March 2014, including this article in Forbes. The startup received initial funding of a grant from the Technology Strategy Board (now called Innovate UK). At the helm is CEO founder Suzanne Noble, a 20-year veteran publicist and CTO co-founder Tikiri Hulugalle.
We got to catch up with both founders by joining them recently at TECHtoberfest, and had a blast of a time, all on a budget!
Suzanne let us quiz her further about Frugl, and here's our Q&A session with her:
Can you tell us the background of Frugl? When did it come about and why?
I've been a bargain hunter and a culture vulture since I was a kid growing up in London. Back in the 80s I used to run underground jazz clubs, spending every night handing out flyers, as that was the only way to get the word out. Now there's so much going on all the time, it's a challenge to find those under the radar events or great offers. That's where Frugl comes in – giving event promoters and businesses a platform to publicise great value experiences for our users to discover.
So you set out to make an app for those looking to experience London on a budget. What was your interest in this low budget market?
Well, I believe that having fun shouldn't be something that only the wealthy can afford. Anyone should be able to have a good time, to find great food/drink, clothes or events whatever their budget. I'm naturally inclined to want to save money whenever possible so Frugl reflects my own passion.
What kind of events and offerings can people find on Frugl?
From the start, I wanted to reach varied tastes and interests. Currently you can find free haircuts, meal deals, live music and comedy, workshops and much more. The basic philosophy of Frugl is that, provided it has a start/end time and there is at least one of something to be sold, it can be listed on Frugl.
Have you had many downloads of the app and can you share with us how many?
We've hit about 20k and, with our new marketplace on web and now iOS and Android too are looking to rev up our numbers over the next few months.
You know, there are a lot of event business models out there – can you tell us why Frugl stands apart from the competition?
We're really trying to broaden our inventory beyond events. We know there's a lot of apps out there but we know that when people think of Frugl, they think beyond events. That's why we encourage businesses in the food/drink and health/beauty space to use us too.
Frugl is just for London now, but do you have plans to offer it in other cities?
Absolutely. Moving beyond London is definitely on the roadmap over the next year.
What are your top picks for Frugl things to do in London?
We love The Good Ship Comedy Club on a Monday night in Kilburn. It's always fun and the atmosphere is great.
…
Thanks for talking with us Suzanne!
By the way, you can find Suzanne on Twitter at @FruglFounder and follow Frugl @Frugl.