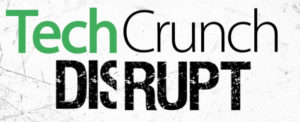 A conference or event is an important place for any up-and-coming tech startup to meet and greet with potential customers, partners and to showcase your thought leadership to an audience, if you can get a speaking opportunity. Among our network there are a few top conferences that tech startups we know are talking about and heading to soon. We thought you'd like to know where and when these happenings are taking place, here in London, and beyond.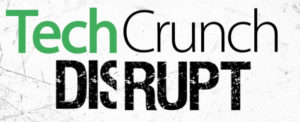 Technology: The Innovators
November 2, 2016 (6 PM – 10 PM)
5 Bonhill Street, London EC2A 4BX, UK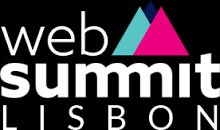 www.eventbrite.co.uk/e/technology-the-innovators-tickets-27022598319
Huxley is bringing together a group of passionate technology founders, Investors/VCs and tech start-up enthusiasts for a showcase of the most innovative home grown technology. This will be a true evening of innovation giving you up close and personal access to the next tech unicorn to come out of the UK.
*Sign up on the Eventbrite link to get on the waiting list for this fully booked event, or, watch remotely through a live stream.
Web Summit
November 7-10, 2016
Lisbon, Portugal
The biggest gathering of tech startups and large companies is happening soon, and it isn't to late to book a ticket at a discount rate. You'll get to engage with 50,000+ attendees, 7,000+ CEOs and 15,000 companies from 150+ countries. Described by CNBC as being the "Biggest Event of Its Kind in Europe" and by Bloomberg as being "Davos for Geeks" you'll not want to miss this business extravaganza.
TechCrunch's Disrupt London
December 5-6, 2016
London, UK
https://techcrunch.com/event-info/disrupt-london-2016/
With a Startup Battlefield competition, a 24-hour Hackathon, Startup Alley, Hardware Alley and After Parties planned for this conference, it is sure to be a lot of fun and productive.
Dublin Tech Summit
February 15-16, 2017
Dublin, Ireland
http://startupeuropeclub.eu/event/dublin-tech-summit-2/
Leaders, Founder & Influencers shaping technology across the globe will come together for this conference, held across Dublin's iconic Silicon Docks and in the Convention Centre Dublin, and the two-day event will showcase everything Dublin has to offer to tech startups. Expected are 10,000+ attendants, 50+ world media outlets and 200+ speakers & global investors.
South By Southwest (SXSW)
Austin, Texas, USA
March 10-19, 2017
Famous for being where Twitter launched, among other exciting startup success stories, the tech startup injection at this world famous music and technology conference includes a Startup Village and plenty for the tech-savvy to be informed and entertained by.
Collision
May 2-4, 2017
New Orleans, Louisiana, USA
USA Today bills this conference as "The anti-CES" and it takes place at the time of Jazz Fest in New Orleans, so you can stay in town for that happening. Jazz fest goes on the weekend before, and after the Collision conference. With 20,000+ attendants, 4,000+ CEOs and 4,500+ companies from more than 50 countries participating, this is a true collision opportunity for building your business.
StartupGrind
February 21-22, 2017
Redwood City, California, USA
https://www.startupgrind.com/conference/
Google for Entrepreneurs' StartupGrind says it connects 400,000 founders in more than 200 cities in 85 countries. The annual meet up is a culmination of ongoing monthly events, of which there have been 2,000+ fireside chats since it's founding in 2010. The event promises to educate, inspire and connect and help entrepreneurs find mentorship, connect to partners and hires, pursue funding and reach new users.
TIPS
For keeping up with startup conferences and events, here's a few places to visit and to subscribe to newsletters:
Startup Europe
http://startupeuropeclub.eu/events/
F6S
TechLondon
Startups
Startup Digest
https://www.startupdigest.com/digests
Tech City News
http://techcitynews.com/events/
Lanyard
Moonbar
Event Hunt
Meetup
Attending
Eventbrite
KweekWeek
Pickevent
The Fetch
Launch 22
http://www.launch22.co.uk/london-events-calendar
Do you want help positioning your tech startup to win speaking opportunities at conferences worldwide? Get in touch with Lisa Devaney, the founder and director of Hai Media Group, today to discuss a plan of action for your 2017 thought leadership strategy. Email: lisa@haimediagroup.com